CoreELEC is a 'Just enough OS' Linux distribution based on Kodi1 technology for popular Amlogic hardware.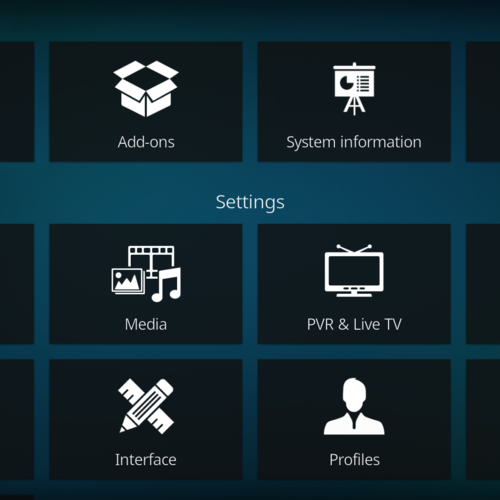 CoreELEC 9.2.4.2 (August 15th, 2020)
CoreELEC 9.2.4.2 is here. It's been a few months since our last release and we have added support for a few new devices and accessories, as well as many bug fixes and little improvements thanks to the feedback of users on our forum.
There is one new change that, despite being in a stable release, we still consider to be an experimental feature. That is support for GXL(S905X,S905D,S905W,S805X) devices with our ng builds. The reason for this is that there are just too many various GXL devices to have been able to test them all and work out all the rough edges. See the CoreELEC forum for more information on this.
Changes Since 9.2.3:
Update Kodi to 18.8
Added support for ODROID-N2Plus
Added support for Libre Computer La Frite
Fix issue with update notification
One less black screen / mode switch during boot on some devices
Improve mounting storage devices with duplicate names
GXL devices supported with 4.9 kernel Amlogic-NG builds
(considered experimental for some devices)
User can configure libcec version for better compatibility
Playback fixes for some h264 content
Improved handling of stock clock speeds on some devices.
Added DT for Beelink GS King X to handle fan control
Added support for ODROID HiFi-Shields and other I2S devices on ODROID-C4
Updated to an improved version of OpenVFD
Added support for RTL8156 based USB adapters (2.5g Ethernet)
Added RT5651 analog audio amp support (MINIX U22X-XJ & Ugoos AM6)
Added SPI device for devices with GPIO headers (ODROID & VIM3(l))
ceemmc: added official support for Beelink & MINIX devices
bl301: support for GXL devices on amlogic-ng builds
Added settings for basic HDD park/idle control
Many other small bug fixes and improvements
Note: For our Le Potato users, you will notice that there are now two install img available: CoreELEC-Amlogic.arm-9.2.4.2-LePotato.img.gz , which is our original build using the 3.14 kernel; and CoreELEC-Amlogic-ng.arm-9.2.4.2-LePotato.img.gz , which is a build using the newer 4.9 kernel.
Note: For our ODROID-N2Plus users, the correct file for the ODROID-N2Plus is CoreELEC-Amlogic-ng.arm-9.2.4.2-Odroid_N2.img.gz
If you have an issue booting with petitboot you may need to update petitboot to version 20200816 or newer. Also if your ODROID-N2Plus is misidentified as an ODROID-N2 see here
Note: Versions of CoreELEC prior to the 9.2.4 stable release are not compatible with the ODROID-N2Plus, and have a serious bug with the usbpower setting, and are not safe to use with the ODROID-N2Plus. So version 9.2.4 or newer is required for safe use of the ODROID-N2Plus
Downloads:
Discussion thead:
Download

Visit our Download Helper and select the image file (.img.gz) for your device.

Prepare your SD card

Burn the downloaded image to an SD card using your favorite tool (Rufus recommended).

Copy device tree

Search for the right device tree, copy it from the "device_trees" folder to the root of your SD card and rename it to "dtb.img".
Download
Please choose which version you would like to install.
The recommended installation for your living room is the latest stable version.
If you are brave enough and would like to test the newest developments,
you could pick the latest nightly version.

1 Kodi® is a registered trademark of XBMC Foundation.